What is deeptech? | Signals from the frontier | Deeptech reads | Deeptech deals

Speaking at IIIT Delhi Sam Altman recently said
Honestly, I feel so bad about the advice I gave while I was running YC I've been thinking about deleting my entire blog
He was of course referring to his previous advice of launching quickly, raising as little capital upfront as possible, and avoiding R&D risk in what you are building. Advice he himself ignored in the foundation of the now hugely massively OpenAI.
Thanks for reading Deep in the Chasm! Subscribe for free to receive new posts on Deeptech, product management and innovation.
But I believe Sam Altman is wrong. His previous advice is valuable. The proof of this is that Y Combinator is the most successful accelerator partly off the back of that advice.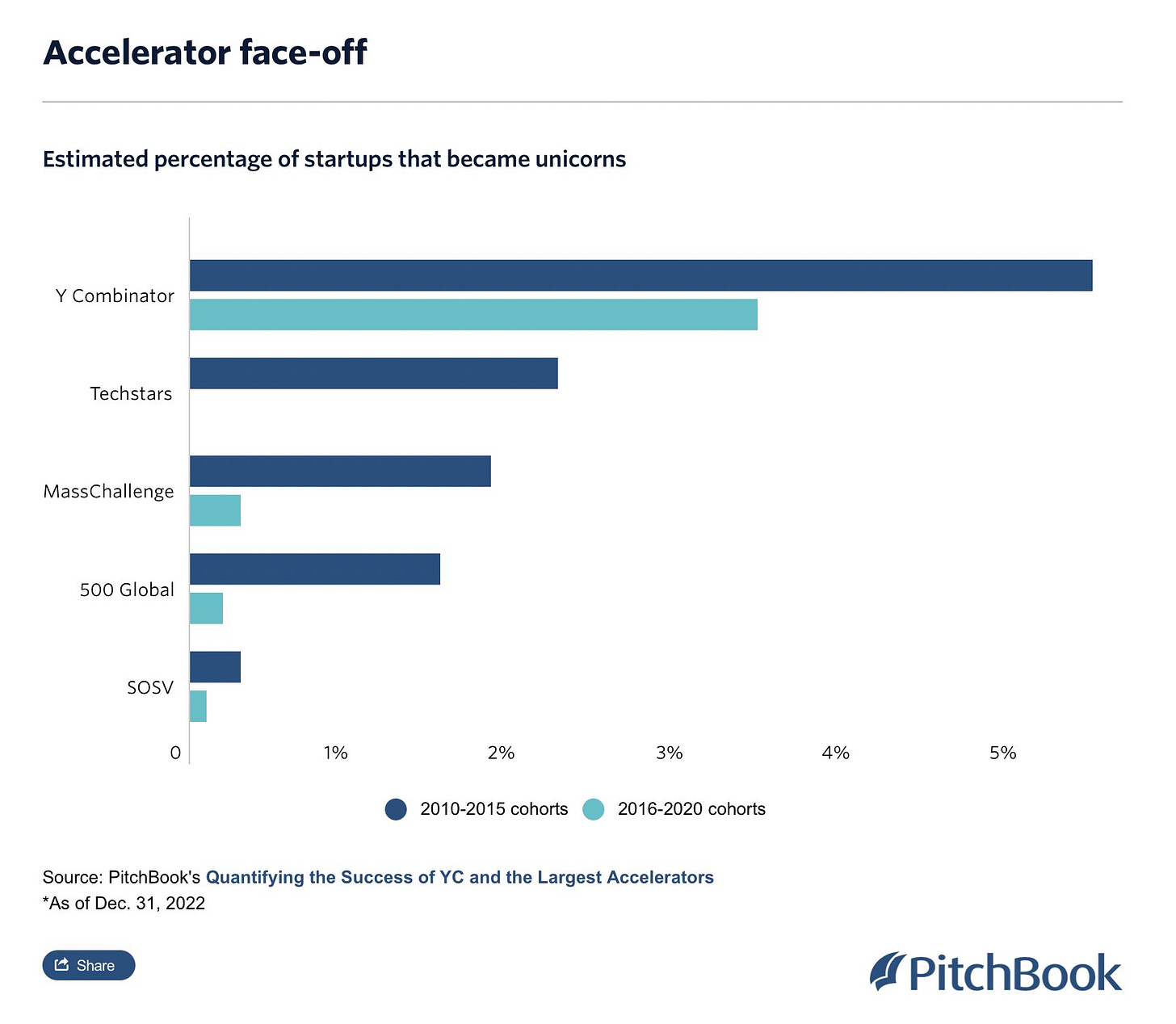 However, where I think Sam Altman is mistaken is that his previous advice is contextual. Most YC startups are "shallow tech" where his advice makes sense. But OpenAI is a deeptech startup and deeptech is different.
What makes sense for most YC startups does not necessarily make sense for a deeptech startup like OpenAI.
What is deeptech?
Deeptech is often defined in terms of certain technologies, or in terms of spinning out from university research, or innovation based on high tech engineering and science. However, I think a much better definition is to think of deeptech in terms of risk.
Innovation face three types of risk:
For most new ventures the biggest area of risk lies with the market. Sam Altman's advice to YC startups was based on minimising risk in implementation and technology and then doing everything possible to manage the large inherent risk of the market. Get clear on who you customer is, understand their problem or need, build, learn iterate.
For deeptech ventures, their biggest area of risk lies in technology. That doesn't mean there isn't any risk in the market or implementation. There is always some. But if a deeptech startup succeeds the market is much more likely to be guaranteed.
If you are successful in building a human level intelligence AI model people will want what you are selling. If you are able to create commercially viable fusion power your technology will become foundational to the energy transition. If you can scale your quantum computing technology then you will revolutionise whole industries.
Deeptech is then a new venture where the majority of the risk lies in technology. Therefore the YC/lean startup approach focused on addressing market risks is not appropriate. A different approach oriented towards minimising the risk in market and implementation and manage the technological risk.
Clearly this is a spectrum and there is no hard line between shallow and deep tech but a continuum over which the risks of market, implementation and technology will change and evolve. To be successful in deeptech requires an awareness of these risks and a range of tools and techniques that can be applied depending on the context.
Lessons for investors
Reward follows risk and early innovation is always highly risky. But it is important to understand where that risk lies. If risk is higher in technology for deeptech then for a similar valuation as a standard startup, risk should be lower in market or implementation to compensate.
This means deeptech investments are best focused on technologies that reduce the cost of a commodity or improve the productivity of an existing asset to the point where it gives the customer an unfair competitive advantage in the market against those who don't adopt that technology. This lowers the risk of market and implementation which balances the higher risks associated with the technology.
But prices are not dictated by risk but by supply and demand. With fewer investors focused on deeptech because of concerns around the larger capital requirements and time to market, supply of investment capital is lower. As a result deeptech investors can often get preferable terms over the more crowded standard technology investor even in today's times.
Why is deeptech important?
Deeptech ventures are not just building apps or websites, they are often addressing big societal, economic or environmental challenges. They have the potential to create entirely new markets or disrupt existing ones. Deeptech is important because it has the potential to transform the world for the better by solving many of the challenges that humanity faces today.
The past 15 years of easy money has meant that most innovation has focused on "shallow tech". It may have provided the customer with utility but it did so whilst creating very little utility at a broader societal level. At the same time the customer utility that was created was often done so at the cost of subsidized customer acquisition and low profits. The poster child for this being Uber, founded in 2009 and not making a profit until the 4th quarter of 2021.
Innovation is now deepening because the cost of money is increasing, governments are shifting their focus to industrial policy, and companies are becoming more aware of the transformative impact of emerging technologies and combinatorial effects,. This will have broad and beneficial impacts. But it is important to recognise that the innovation lessons of the past 15 years may not necessarily apply in the realm of deeptech.
With Deep in the Chasm I aim to explore the challenges and rewards of deeptech. What technologies are out there, who is creating change, what tools, tips and techniques are useful and what will be the impacts.
Dive DeeperLinks to dive deeper:
Signals From The Frontier
Deeptech Reads
Deeptech Deals